It's time for Passover, Pesach, Chag or a Yom Tov
It's time for Passover resort consumers to rethink and redefine their idea of a Passover holiday. Let's begin by calling it Pesach so we can feel the religious nature of the holiday. Let's also call it a Chag or a Yom Tov and not a holiday that suggests going away on vacation.
This year with the Coronavirus Covid-19 pandemic upon us, we are all staying home for Pesach. Those who have already booked and paid the tour operator will have a fight on their hands. Good luck getting reimbursed.
Let's look at a typical tour participant's agreement that you as a participant have signed. It clearly states… "Participant agrees not to hold the operator liable for any circumstances beyond its control".
It also states that "Full refund less the deposit paid for the room reservations will be made if you cancel 45 days prior to your scheduled date of arrival.
If you cancel 30-44 days prior to your scheduled date of arrival you will receive a refund of 50%,
16-29 days, a refund of 25% and
15 days or less, no refund
Hopefully, everyone reading this has already canceled 45 days prior to your scheduled arrival.
It's time that we all take out our dusty Pesach dishes and our old recipes and start kashering the kitchen. Like it or not, this is the new reality.
This will be the first time in 25 years that I will be at home for Pesach. I plan to actually conduct the Seder at my own speed and at a decibel level that I control. I hope to eat like a mensch and not like a glutton. I expect to eat a healthier menu and not the artery-blocking menu utilized at Pesach programs.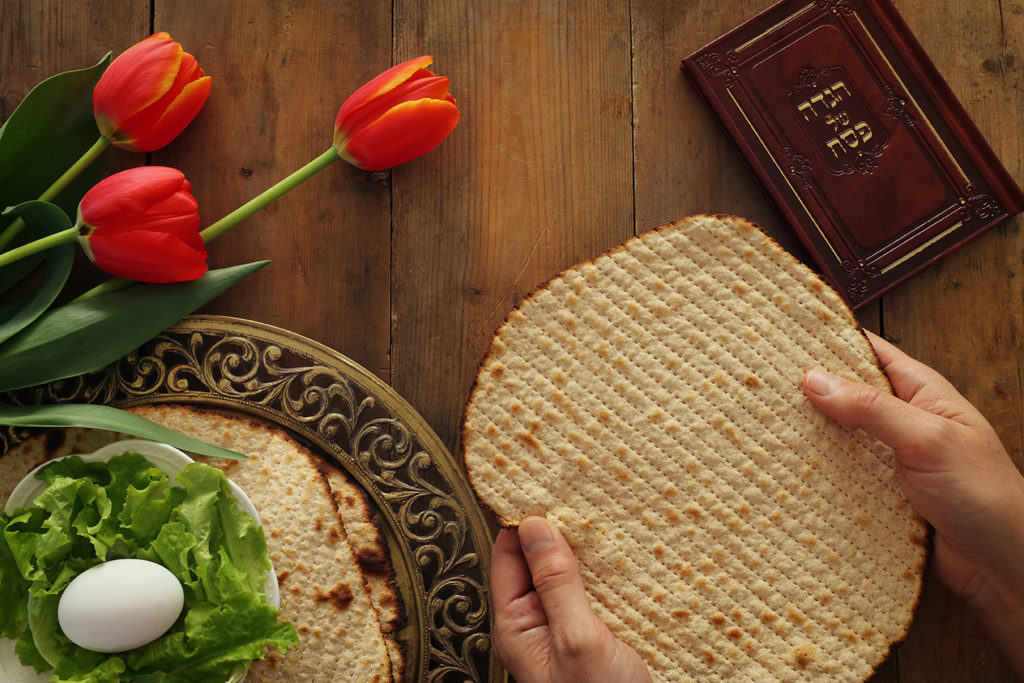 My plan to make Pesach:
Go online and order a new Haggadah with tons of commentary and inspiring stories.
Purchase a food processor in order to: Make my own "charosses", by chopping up apples and walnuts and adding sweet red wine. Make my own "marror", by chopping up fresh horseradish root. Make my own potato kugel, by chopping up potatoes and onions and adding oil.
Go to my usual big box store Costco.com and buy a case of eggs, potatoes, onions, apples, and wine. Purchase a case of paper goods and plastic ware.
Go to my usual kosher store grovekosher.com and buy everything else.
Take out a pen and paper and start organizing.
If you are really new at this or like me, you haven't made Pesach in years, use online resources. Check out Chabad.Org and Aish.com.
I have accepted the new reality and am going to be optimistic and make the best of it. I will sing my own tunes at the Seder and conduct the Seder at my own pace. I hope to focus on the history and meaning of the Jewish life cycle events as it relates to our new reality. If Ann Frank was able to hide in an attic for years, we can self-quarantine over Pesach.
Chag Semeach Everyone!